Staff
Management
Bjorn Nordstrom, CEO and founder of CobMaker Software
Bjorn is a real veteran with more than 30 years of experience in the COBOL software business. His career started as a software developer at the Swedish Meteorological Institute and then later at one leading swedish software company with the maintenance of operating systems and system utilities. Bjorn started his own business 1982 in Germany, developing standard and individual COBOL applications, with customers in different business lines.
Bjorn founded CobMaker Software GmbH 1994, named after the core product of the company, with focus on migration solutions for legacy applications. He developed and distributed CobTrans, a migration tool for customers in different European countries, before he designed the COBOL product suite for developers and end users. Bjorn himself has developed several applications, by means of CobMaker, for customers in various business sectors.
Bjorn is the senior architect of CobMaker's innovative software technologies, responsible for the development, documentation and product support. He leads the evolution and integration of CobMaker's product suite towards new standards, especially the compatibility with Open Source COBOL software and third-party tools. Bjorn is fluent in Swedish, German, English and Finnish.
Partnership
During the years we have co-operated with a number of software companies in different European countries, mainly regarding the migration of their COBOL-based customer applications.
We are seeking partnerships with suitable IT companies, having their own customers and looking for other options to improve the value of their existing COBOL applications. This partnership can possibly include the distribution of our COBOL software products. Our preferred market region is for the time being Europe.
"COBOL is still going strong and has evolved into a robust, well suited, widely used and modern language with self-documenting syntax. COBOL applications are relatively easy to develop, use and maintain. The source code is portable and thus re-usable on many different platforms. It is estimated that there are still tens of billion lines of COBOL in use out there."
Welcome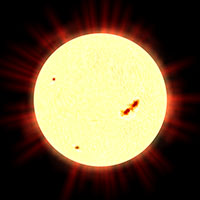 About